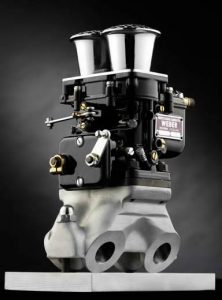 Partsource strives to supply original equipment parts of the highest quality. Drawing from these OE supplier brands and quality reproductions when necessary, Partsource can supply parts for rebuilding your engine, transmission, suspension, steering, brakes and body.
MAGNETI MARELLI ignition components have been the backbone of Ferrari ignition systems since the first models. We have a comprehensive inventory of many of these components from distributor caps and points for the 1949 166MM to ignition control units for the latest models.
KONI shock absorbers have been standard equipment on virtually all models. We carry a large selection along with all of the bushings and hardware for rebuilding your complete suspension system.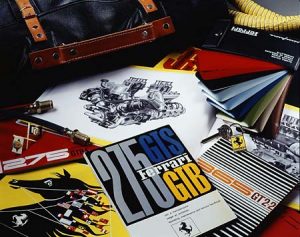 Brake suppliers for Ferrari over the years have included manufacturers such as ATE, FERODO, GIRLING, BREMBO and BENDITALIA. We carry a large selection of parts from these OE suppliers, such as caliper rebuild kits, brake hoses, brake pads, and booster assemblies. We also carry hoses for drum brake models.
BORG/BECK, SACHS and VALEO have been clutch suppliers for Ferrari since the early days and we have a large selection along with release bearings and flywheels.
We carry a full line of fuel, oil and air filters for most models. You can choose from BALDWIN, UFI, PURFLUX and BOSCH.
BORGO, NOVA and MAHLE have been piston and piston ring suppliers to Ferrari for most models. We carry many of these pistons in different sizes, along with cylinder liners. We also offer alternative pistons for some models, and high compression pistons for a few.
VANDERVELL has been the main and rod bearing of ch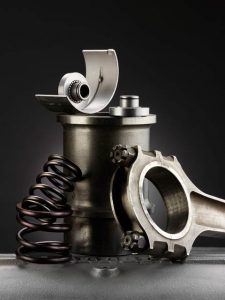 oice at Ferrari for many years. We stock these bearings for most V12 models. Main bearings for models starting in 1975 have been switched to TRIONE and these are also available. Vandervell rod bearings are used throughout to model range.
WEBER carburetors have, with a few exceptions, been used on all models until the advent of fuel injection. We stock some of these, and try to keep track on where others can be found.
ANSA exhaust systems are the mainstay of the exhaust department. ANSA has been a supplier to Ferrari for many years and  these systems are still available.